Natural pond
We are rich in natural treasures in Montiggl and these include the big and the small Montiggl lakes. However, for all those guests who in the morning before breakfast or in the evening after a day of pure joy, just want to switch off and relax, we have decided to have an in-house swimming pond.

This is a place of relaxation and an oasis of well-being, in the midst of a nature experience where you will forget everyday life.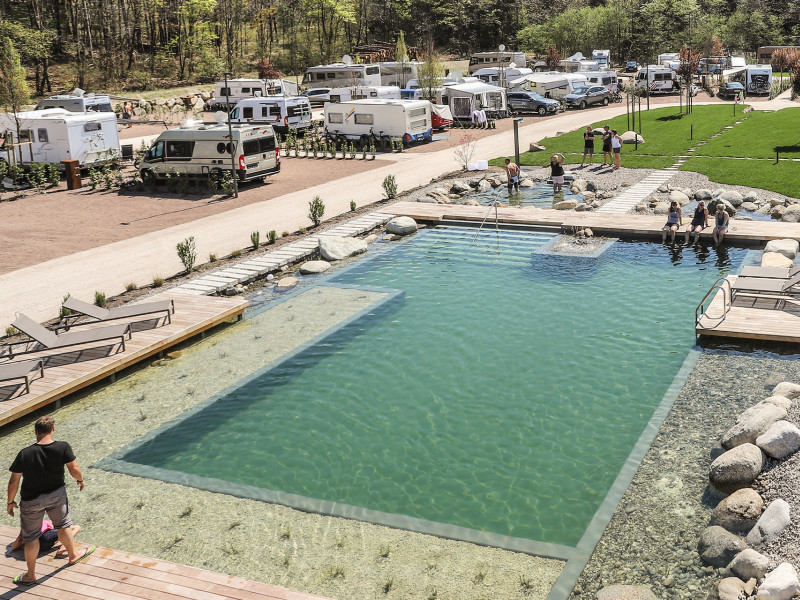 Bathing in the in-house swimmingpond is pure relaxation and vacation. In addition we have a children's swimming pool for our little guests who cannot swimm so well.

Our swimming pond is open from 09.00 to 19.00 and is solely at the disposal of our camping guests.