Biketours
The Montiggl forest is the best starting point for all bike tours, whether it is single trails, a simple cycle around the lake, conquering passes or cycling through exciting gorges.
The cycle path passes directly at our campsite, it is the perfect connection for all your destinations.
Let yourself be surprised by the diversity of this forest and what this beautiful natural heritage has to offer you. Another suggestion would be to visit the center of the village St. Michael Eppan, which in only 10 minutes, is easy and uncomplicated to reach on our e-bikes.
Walking and Hiking tours in Montiggl Forest
The Montiggl forest which covers an area of 100 hectares is protected.It is rated the largest local recation area in South Tyrol. This area also includes the well-known Spring Valley (Frühlingstal).

Due to the protected location of this valley, flowers such as daffodils, primroses and liverworts are the first to flower here in abundance every year. This mixed forest is given its own flair from the pines and various other trees such as fir trees, scott pines, beech trees, linden trees and sweet cherry trees which grow here. Numerous walking and hiking trails go through this fascinating landscape.

The origins of the Montiggl lakes which are in the middle of the forest and other other small wetlands in the area (Langmoos and Purzelmoos) date back to the ice age.
Windsurfing
Thanks to its position, lake Caldaro offers great souther for enthusiastic windsurfers.

Windsurfing and lake Caldaro are inextricably linked with each other. Lake Caldaro is considered to be the birthplace of this sport in Italy, thanks not least to its favourable wind conditions. Already at March, with stable high pressure weather, the souther "Ora" coming from Lake Garda, breezes. Also Fabian Heidegger, a former world class windsurfer and participant of the 2008 Olympic Games, is born in Caldaro.

Phone Surfschool +39 0471 960 055 - Mail: info@gretlamsee.com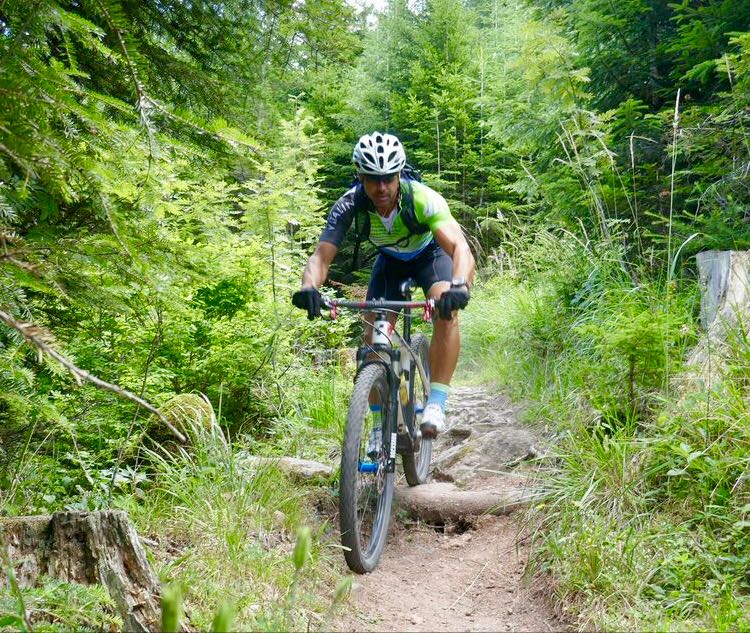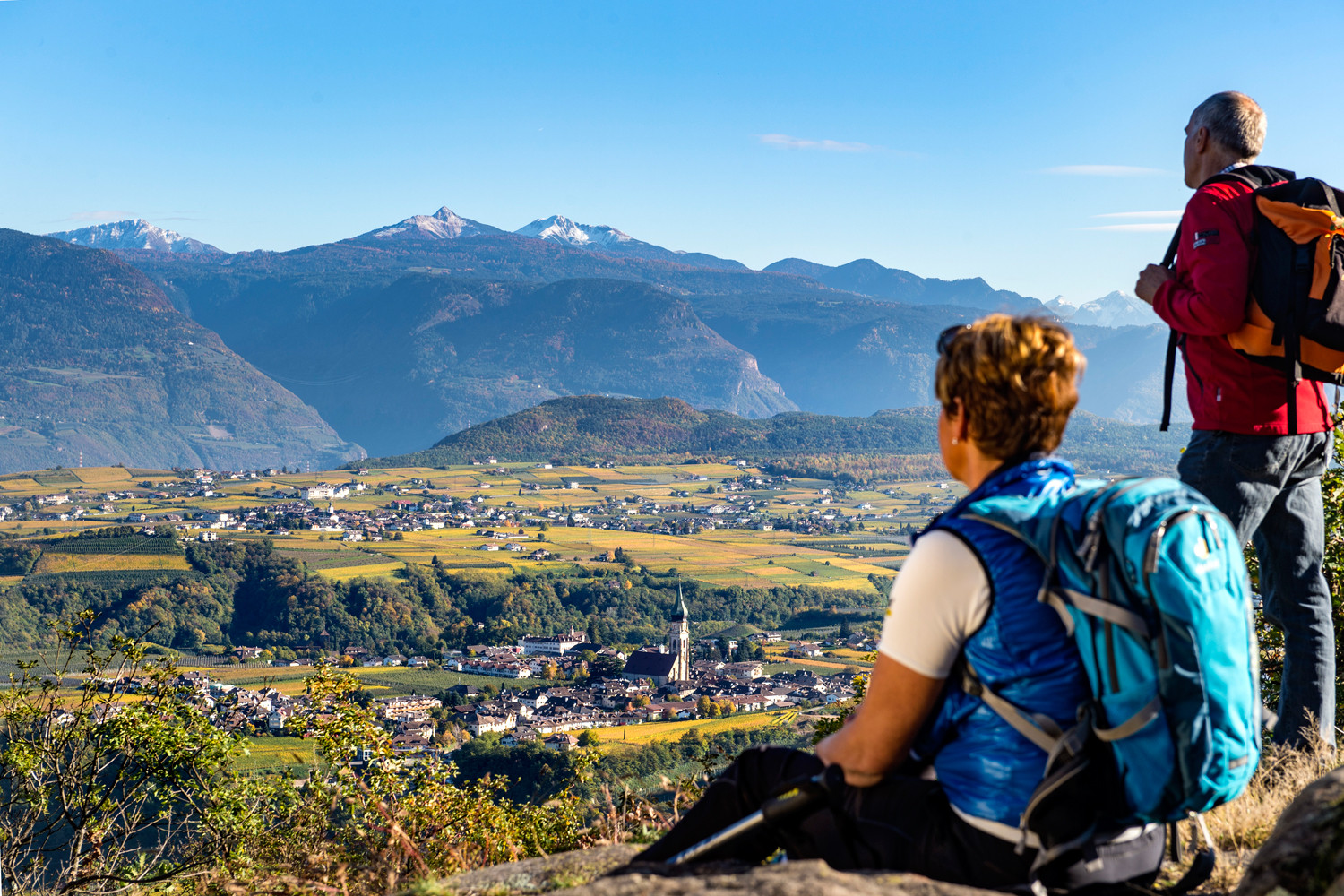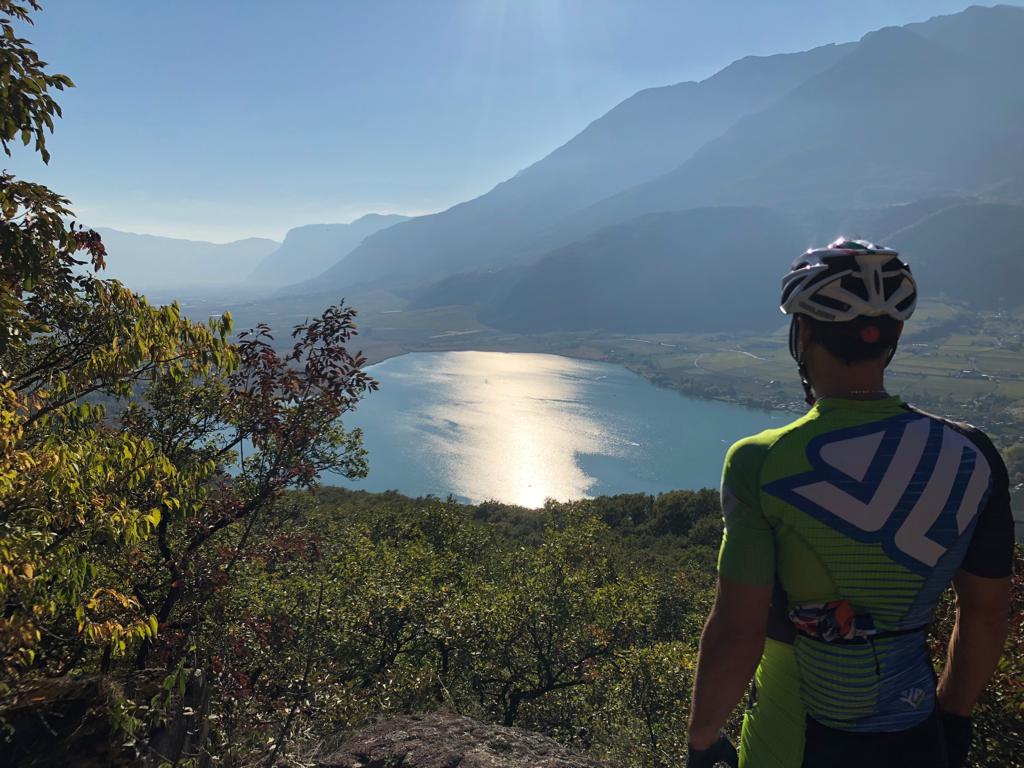 Stand Up- Paddling
Stand up paddle surfing and stand up paddle boarding (SUP) is an offshoot of surfing that originated in Hawaii. Unlike traditional surfing where the rider sits until a wave comes, stand up paddle boarders stand on their boards and use a paddle to propel themselves through the water. The sport was documented in a 2013 report that identified it as the outdoor sporting activity with the most first-time participants in the United States that year.[1] Variations include flat water paddling for outdoor recreation, fitness, or sightseeing, racing on lakes, large rivers and canals, surfing on ocean waves, paddling in river rapids (whitewater SUP), Paddle board yoga and even fishing.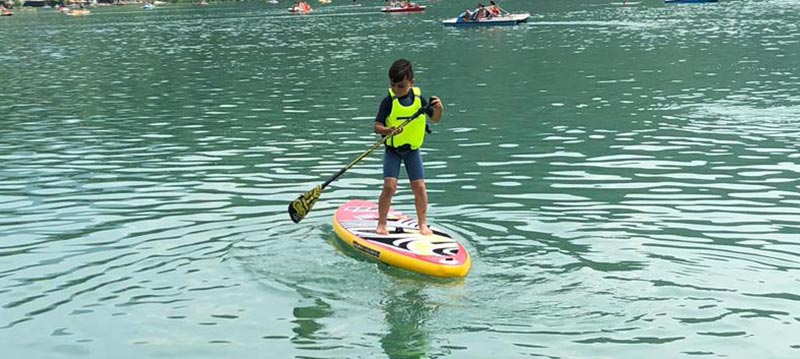 Stand up paddlers wear a variety of wet suits and other clothing, depending on water and air temperature since most of their time is spent standing on the board.
Come with us on the lake to go out there with the Standup paddleboarding.
Nordic Walking
Eppan is walking

With a lot of viewing points is the hilly scenery with its vineyards around Eppan an ideal spot for Nordic Walking Tours. 

In its course of motion similar to cross-country skiing, walking is in combination with the Nordic Walking sticks not only good for the musculature and shape, but great to enjoy the nature around Eppan too.
Game. Set. Match
Tennis is a fun way to develop speed, strength and fitness.
Take this opportunity also in Eppan and try new tennis strokes and strategies or learn start to play tennis as a beginner. Spend great moments with family or friends on one of the many tennis courts in Eppan! 
The Tennis Club Rungg is one of the largest and most successful of South Tyrol. There are seven courts - six clay courts and 1 hard court. Four of them are covered in the winter. 
Adress Tennisclub Rungg
Runggweg, 39057 Girlan (Eppan)
Tel. +39 0471 663 104
E-mail: info@rungg.info
Web:
www.rungg.info

Golf
The pleasure of the game

Fabulous views when you play golf in Eppan and its surrounding area. Here your eyes take in the view as you play the ball.

Before exquisite natural backdrops it is easy to respond to every challenge on the golf course.

Playing golf in a unique atmosphere

On saturday, 24th March 2018, the eppan.com Golf Trophy invites interested golfers in the golfclub Eppan. During the trophy culinary highlights and exquisite wines from local producers will be offered to the participants.
Golf Club Eppan
The Blue Monster
Unterrainerstraße 74 
39057 Eppan an der Weinstraße BZ

Tel: +39 0471 188 8164
Mobile: +39 366 464 8302
info@golfandcountry.it